Paper Types
We know that it is difficult to picture how your invitations will look just by looking at a product listing online. We put together a collection of photos to help you view the paper types we offer here at Sugar and Spice Invitations.
Why white paper stocks?  White papers are the best for vivid image colors of our unique designs.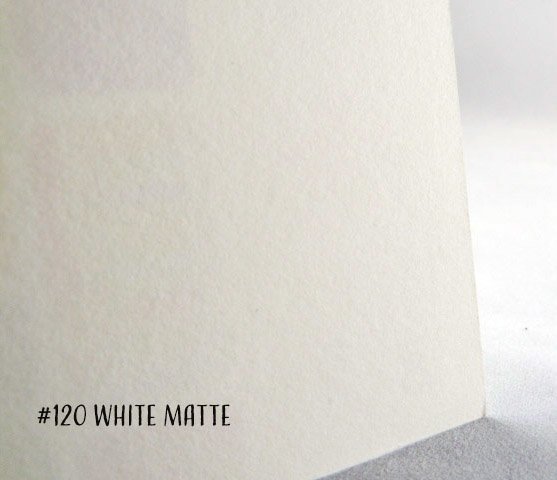 #120 White Matte is our go to paper. All of our invitations include this paper choice for printing. Smooth texture and a thicker card stock makes this paper our top choice.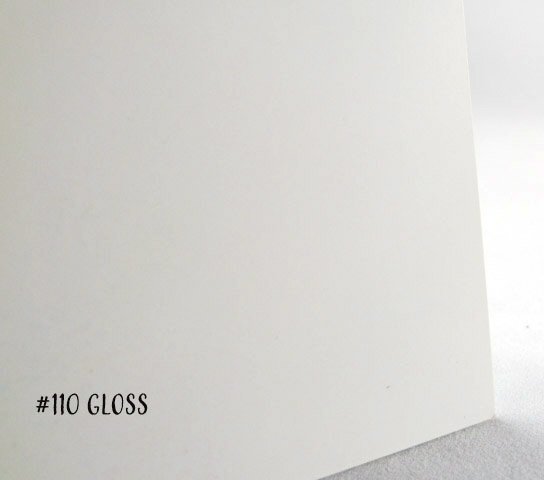 #110 Glossy finish paper has a high gloss coating applied to the paper surface that yields a smooth, shiny finish, vivid colors, vibrant images and excellent reproduction. Glossy is best used on full color designs that have bright solid colors, photographs or bold patterns.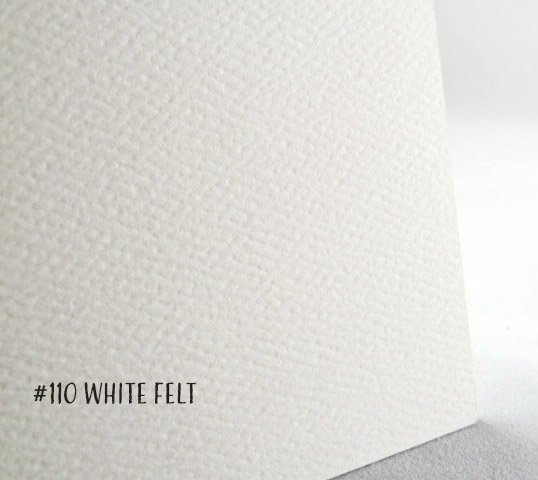 #110 White or Cream Felt is unique in texture and is excellent for adding an rustic feel to your invitation. Its color is more of a natural white than a vivid white.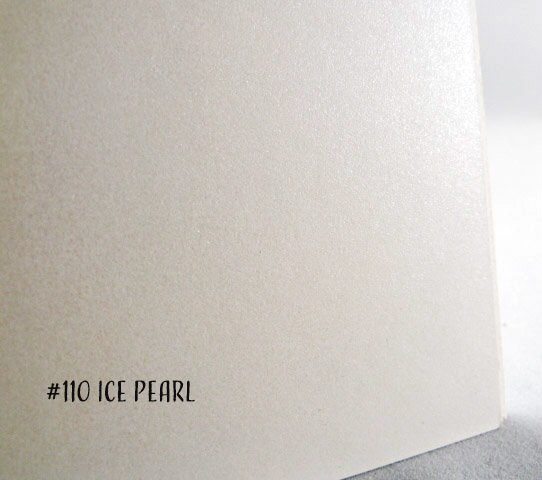 #110 Ice Pearl is a shiny paper that adds a nice tough of sparkle to your invitations. A premium cover stock, this paper type will add a nice touch to your modern and elegant invitation designs. It reflects the white ice effect when light shines on it. Perfect for winter themed invitations to add more of a frosty touch.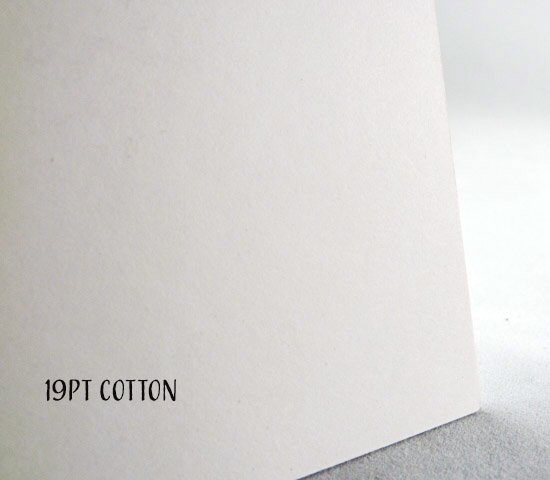 19PT Cotton is a premium paper stock with a luxurious feel. It has a slight texture and is a vivid white which will help the colors in your design print more accurately.
ENVELOPES
Our envelopes look wonderful with our custom designed invitations.
White

-  Matches will all invitation styles this matte white envelope is smooth to the touch.

Cream

- A darker cream envelope that matches with some of our "warmer" toned invitations. Lighter cream invitations may not work well with this envelope.

Kraft

- A  paper brown envelope goes will with "rustic themed" invitations

Cotton

- Elegant vivid white envelope with a slight texture. This envelope is a wonderful upgrade.